$
Pizza
Pizza Hut
Location details
Services
Check out what this Pizza Hut has to offer.
Dine In

Limited Menu

Carryout Only
Menu
Order online from our menu of pizzas, wings, desserts, sides and more! Start with one of our popular recipes like Ultimate Cheese Lover's® pizza, Pepperoni Lover's® pizza, Meat Lover's® pizza, Veggie Lover's® pizza, or Supreme. Or, build your own pizza by choosing one of our crust types such as Original Pan® pizza, Hand Tossed pizza, Thin 'N Crispy® or [Original Stuffed Crust®](https://www.pizzahut.com/c/content/stuffed-crust-pizza) and then add your favorite toppings. Check out PizzaHut.com or browse our [sitemap](https://www.pizzahut.com/c/content/sitemap) for more information.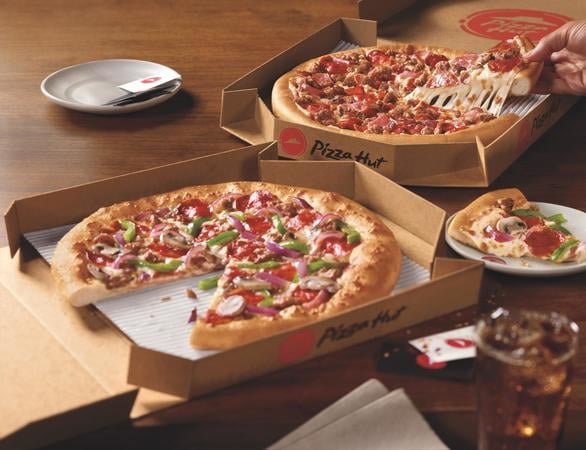 Takeout Near Me
Hungry for take out? Your local Pizza Hut at 1918 Washington Avenue Vinton 24179 is your obvious choice. Sink your teeth into one of our famous pizza recipes like our Supreme pizza, Pepperoni Lover's® or Meat Lover's® or create your own personal pizza! Our take out menu doesn't stop at pizza. Select stores also offer chicken wings, pastas, sides, and even desserts. Take out has never been so easy. Call 5405663111 or order online via our website or app!