PIZZA HUT IS OPEN FOR CARRYOUT, CURBSIDE PICKUP & CONTACTLESS DELIVERY
When ordering, call and ask a team member for contactless carryout or curbside pickup, or click "leave my order at the door" when choosing delivery at pizzahut.com. Your food will be set in a food safe liner and either placed on your car for curbside pickup, your doorstep for delivery, or our constantly cleaned counter for carryout.
Some locations do not offer curbside pickup. Our team members do their best to accommodate contactless and other instructions, but availability may vary, and is not guaranteed.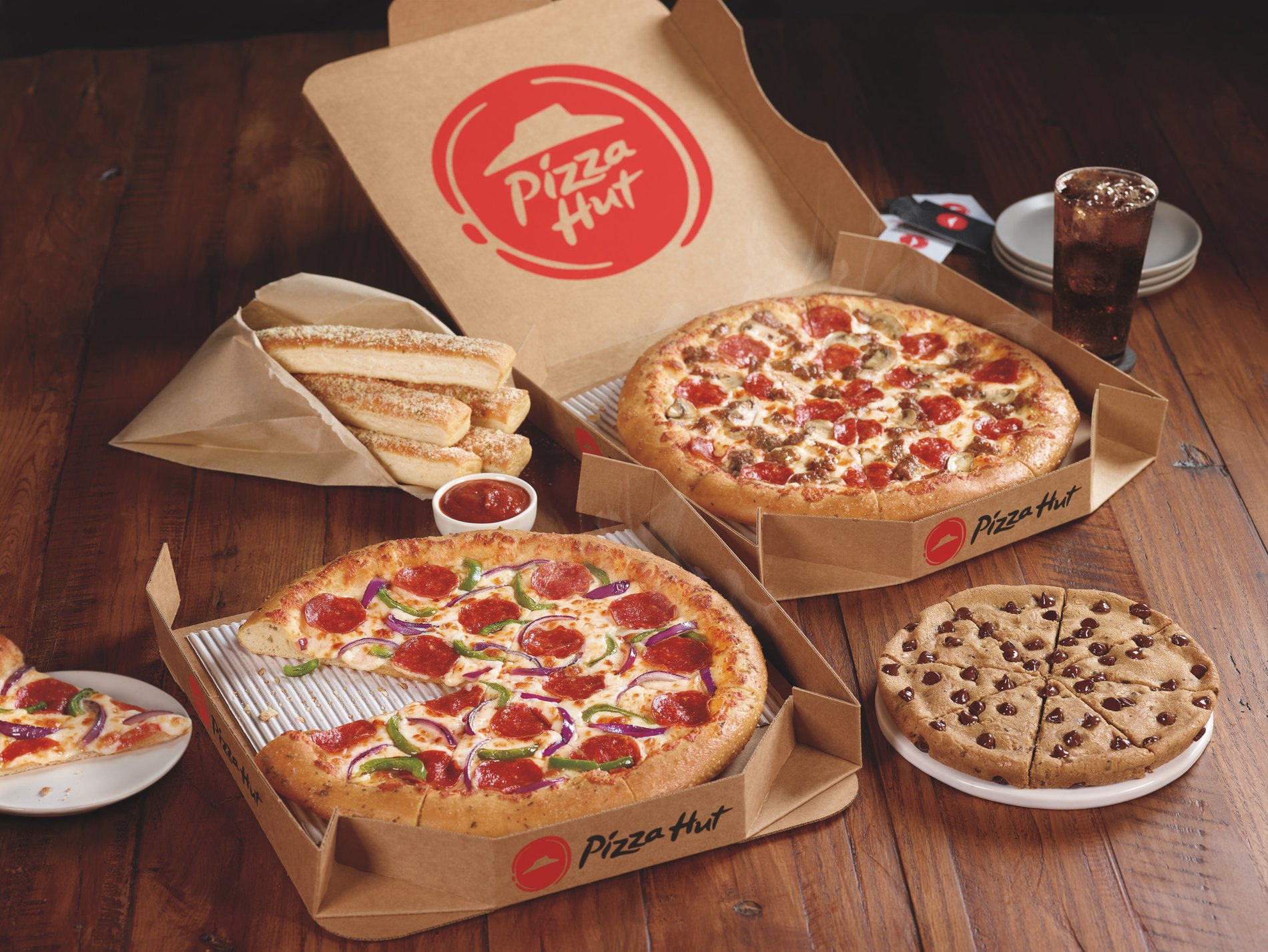 Wings from
Pizza Hut

873 Dennison Ave. SW

11:00 AM

-

9:00 PM

11:00 AM

-

9:00 PM

11:00 AM

-

9:00 PM

11:00 AM

-

9:00 PM

11:00 AM

-

10:00 PM

11:00 AM

-

10:00 PM

11:00 AM

-

9:00 PM
$
Pizza
Day of the Week
Hours
Mon

11:00 AM

-

9:00 PM

Tues

11:00 AM

-

9:00 PM

Wed

11:00 AM

-

9:00 PM

Thurs

11:00 AM

-

9:00 PM

Fri

11:00 AM

-

10:00 PM

Sat

11:00 AM

-

10:00 PM

Sun

11:00 AM

-

9:00 PM
Carryout hours may vary
Hut Rewards ®

Carryout

Wingstreet ® Wings
Pizza Hut Traditional & Bone-Out Chicken Wings
Honey BBQ Chicken Wings

Tangy, tasty and sweet, it's a BBQ flavor that's totally the bee's knees.

Garlic Parmesan Chicken Wings

Awesome Italian flavor that makes vampires wince and taste buds rejoice.

Buffalo Burnin' Hot Chicken Wings

Mouthwateringly delicious Buffalo flavor with a lip-numbingly spicy burn.

Hawaiian Teriyaki Chicken Wings

Alohamazing island flavors with a Far East flourish. Lei not included.

Spicy Garlic Chicken Wings

Garlicky goodness meets tongue-tickling heat. Kiss with caution.

Cajun Style Dry Rub Chicken Wings

A little burn on the bayou, anyone? Give those wings a creole kick.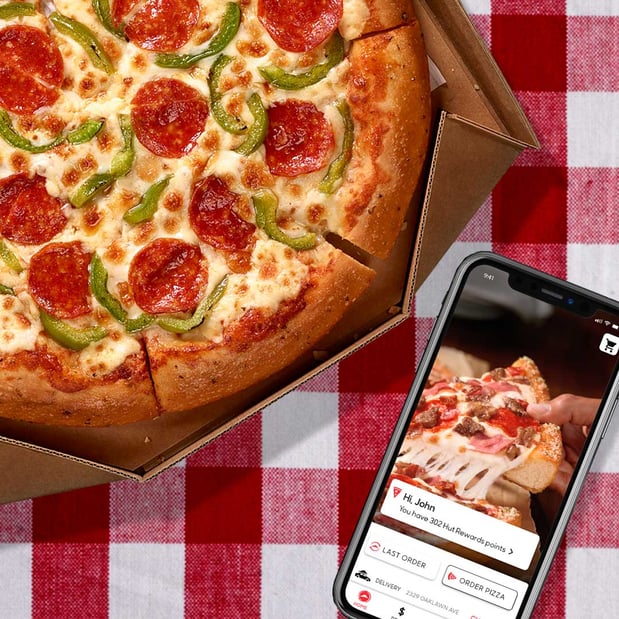 Pizza Hut App
Download the official Pizza Hut app for the easiest way to order your favorite pizza, wings, desserts and more! We've added contactless ordering features, so you and your family can get your favorite pizza without worry. Our app is designed for pizza lovers, making fast food delivery and takeout even easier.
Wings near me
Looking for mouthwatering wings delivered to your front door that are fried, and not oven-dried? Order Pizza Hut's Traditional or Boneless chicken wings that are tossed in one of our must-try flavorful sauces and delivered hot directly to you! Whether you are looking for Hot Wings, BBQ Wings, or plain wings, we have you covered with our delicious sauce recipes including Buffalo Mild, Buffalo Medium,Buffalo Burnin' Hot, Honey BBQ, Garlic Parmesan, Hawaiian Teriyaki, Spicy Garlic, Cajun Style, & Lemon Pepper! Add one of our signature dipping sauces (Blue Cheese, Ranch, Honey BBQ, Marninara, Buffalo Medium, & Garlic) to complete your meal! Order Traditional or Boneless wings from your local Pizza Hut at 873 Dennison Ave. SW either online at PizzaHut.com or call (205) 250-5156 to place your order today!